Nos es grato anunciarles la celebración de nuestra próxima exposición denominada SWIM DIARY. Será una exhibición en solo de la artista irlandesa Sile Walsh (@silewalshartist).
Esta será nuestra segunda exposición de este año 2022.
FECHAS Y HORARIO
Vernissage: viernes 29 y sábado 30 de abril 2022 (en horario de 18:00 a 22:00).
Duración y horario: 29 a 30 de abril 2022 (otras horas a convenir).
Dirección: Avinguda Mistral 57, 08015 BARCELONA. España – Tel: 63 931 0653
LA ARTISTA
Sile Walsh is a self taught artist that lives with her husband and two children in the South East of Ireland.
She is in a constant practice to develop her skill level and expand her approach on how she delivers her vision through painting and the visual arts.
LA EXPOSICIÓN: SWIM DIARY
The majority of Sile Walsh's work is figurative and based around her family and the local community that gravitate towards the ocean. As an avid swimmer and surfer she is trying to capture the emotion or shared experience behind these activities rather than the physical action.
The exhibition will include works such as Gormánach, Out of my Skin, and The Rituals 5 Swimmers.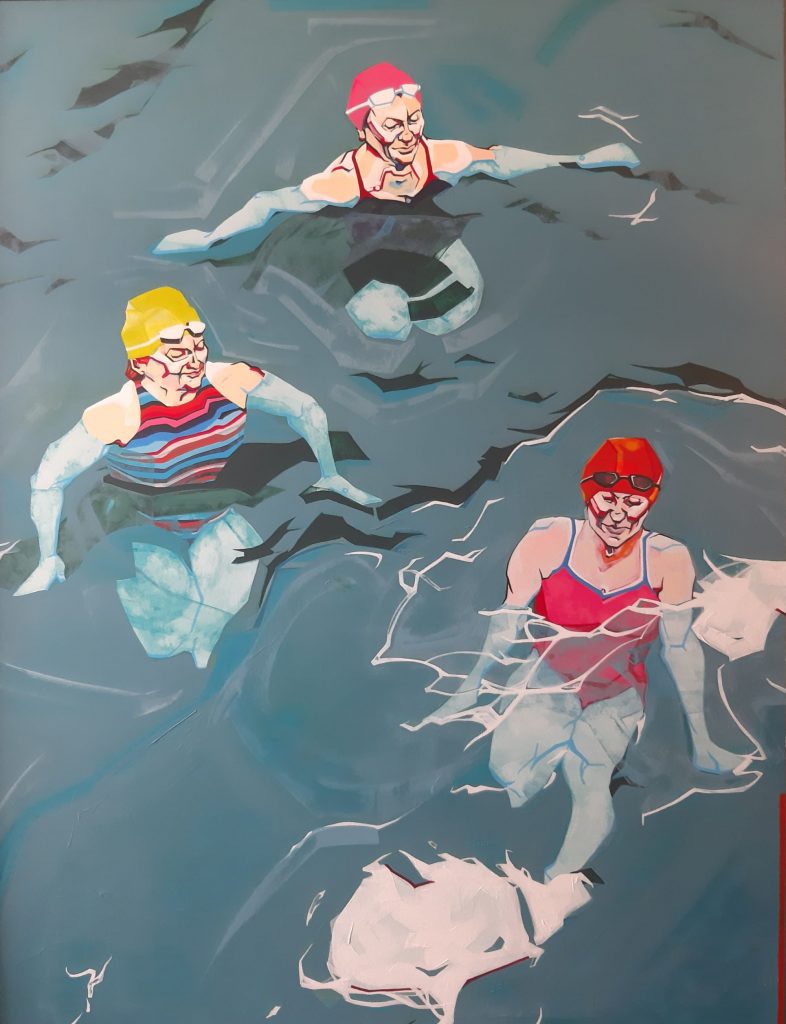 Sile composes each painting from photographs taken around the activity with the subjects consent but without them being conscious of the image being taken. This allows her to portrait them within their natural disposition with the added aim of allowing the viewer to find their own narrative or connection with the painting. Sile loves the concept of making the viewer look and look again.
Her process begins with preliminary sketches to build a composition. She will often add or take elements away from the photographs she is working from. Drawing up her final composition on a primed birch panel she then draws the figure as anatomically correctly as she can. Using layers of acrylic to build the painting, she then sands back areas to allow specific features or figures to become prominent. At this point Sile works intuitively and exaggerates form or hues that appeal to her in her own style and vision.
TOUR VIRTUAL 3D – 360°
VERNISSAGE
Un cordial saludo,
FLASH GALLERY BCN
David Correa